LADDERWALL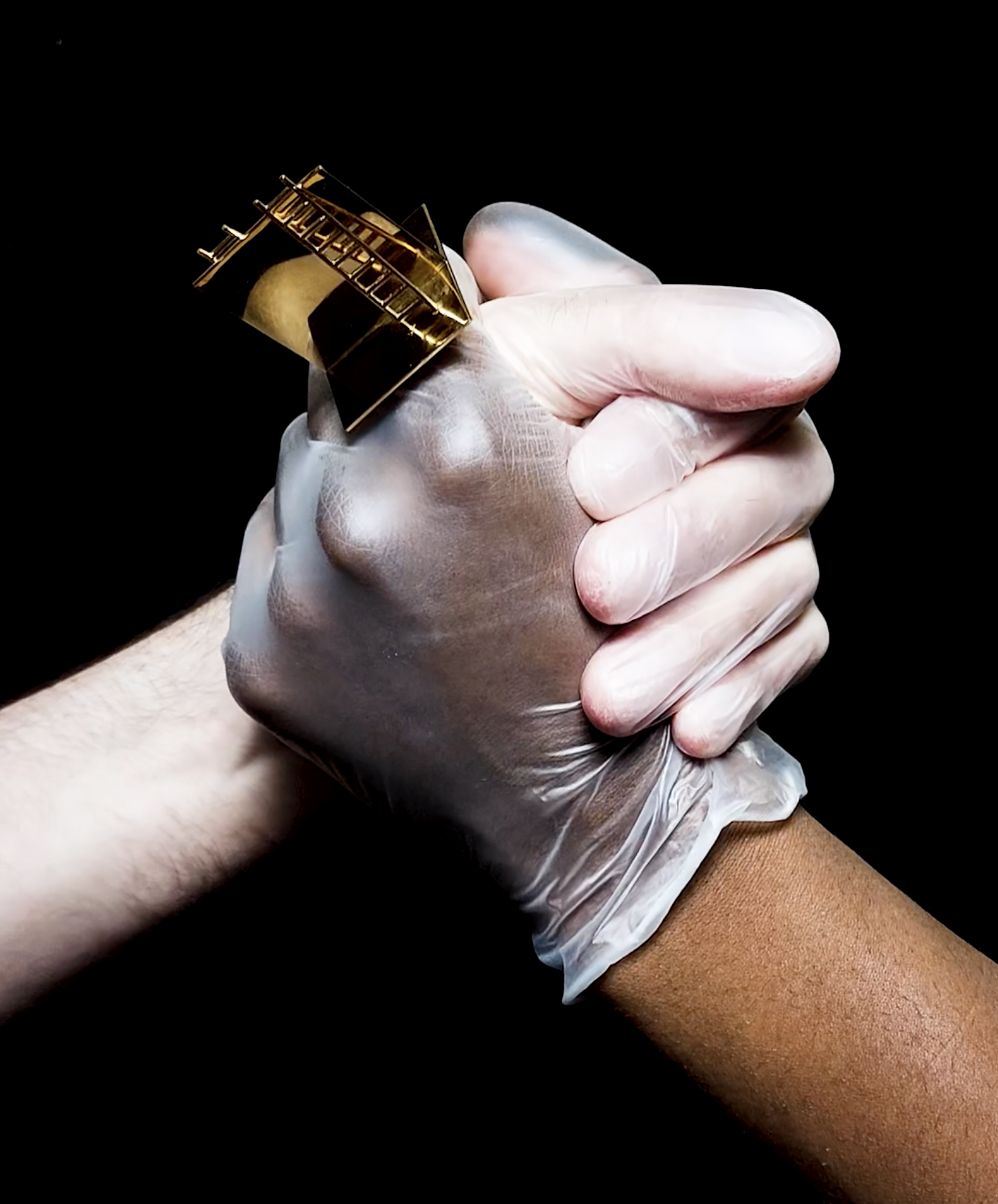 BUY LADDERWALL RING
Brass
DESCRIPTION
LADDERWALL is a hand made ring of polished brass that showcases a wall in between two tall ladders. The piece is supported by a squared-shaped platform, standing above a wide buttressed band.
DIMENSIONS
~34.29mm x ~34.29mm x ~61.3m
STORY
LADDER is the representation of overcoming obstacles. A daily reminder that no wall is too tall to climb, and of the future hurdles that we will overcome through faith, hope and perseverance.
*Please allow up to 3 weeks for shipping
EXPLORE OTHER OPTIONS
BUY LADDERWALL RING
$7,000
G
old
BUY
LADDERWALL RING
$840
Sterling Silver